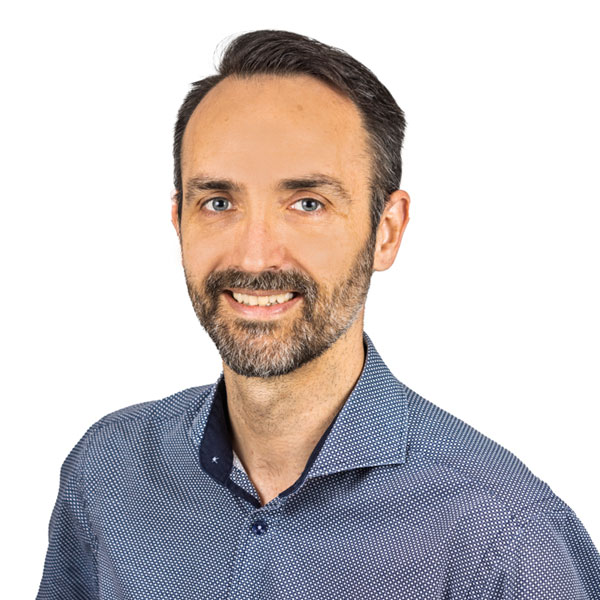 IT Team Lead - Abbotsford, BC
With over two decades of experience in IT, I have a passion for building relationships and helping our clients succeed.
I have a wide range of experiences supporting many different businesses in a wide range of industries. My background in business and technology has helped us become successful in growing not only our business but our clients businesses as well. We are proud of our client relationships and work hard to establish long term relationships as close partners rather than customers. With my free time, I enjoy spending time with my family of four kids, my church, camping, and watching Champion's League soccer!
I've worked in IT for fifteen years for a wide range of industries. I have my A+, Network+ Security+, and diploma in Network Administration.
I love a good sense of humor; it just makes everything better. Like many people I'm a bit more of a fan of Friday than Monday, although I'm sure our leadership would prefer it was the other way around! Fun and games aside I look forward to working with you.
Been in IT for a couple of years now and loving every minute of it. Having dealt with simple pc deployments to complex setups through my career in IT, I also dabble in web development in my free time. I love being challenged, of which there is no lack in the IT world! Got my BSc in Comp Sci last year and look forward to providing a great customer experience!
Helpdesk Technician - Tier 1.5
Hi, I'm Aaron! I've just started working in IT in the last couple of years, but I've had a knack for this sort of thing pretty much my whole life. Since I was a kid, I was always the one that family and friends would come to for all their computer problems. I built my own computer in high school and that process taught me a lot about PC hardware (and how to troubleshoot the issues that come with it!).
 
A year after I graduated, I ended up doing some courses at BCIT to get my Network Administrator Technician (NAT) certification, as well as my CompTIA A+ certification. I also got my Sophos Central Endpoint and Server Engineer certification after I started working in IT. Overall, I've been loving the job, and I'm not planning on stopping anytime soon!
Helpdesk Technician - Tier 1.5
After working for 5 years in tech and IT support I am happy to be a part of the Modlity team. With the knowledge I have acquired I am looking forward to assisting our customers. I enjoy reading a lot in my free time and spending time with friends.
Supporting Business Networks